Meet new content filters
Hi xHamster family!
It's good to see you here.
We always aim at improving our platform to help you find great content!
Thus, we have added a new Quality and FPS filters throughout the site, search pages included. It means you can tweak your user experience by choosing to see only videos of Quality or FPS you like.
So, you prefer nothing but anal videos in Full HD? Here you are, ENJOY!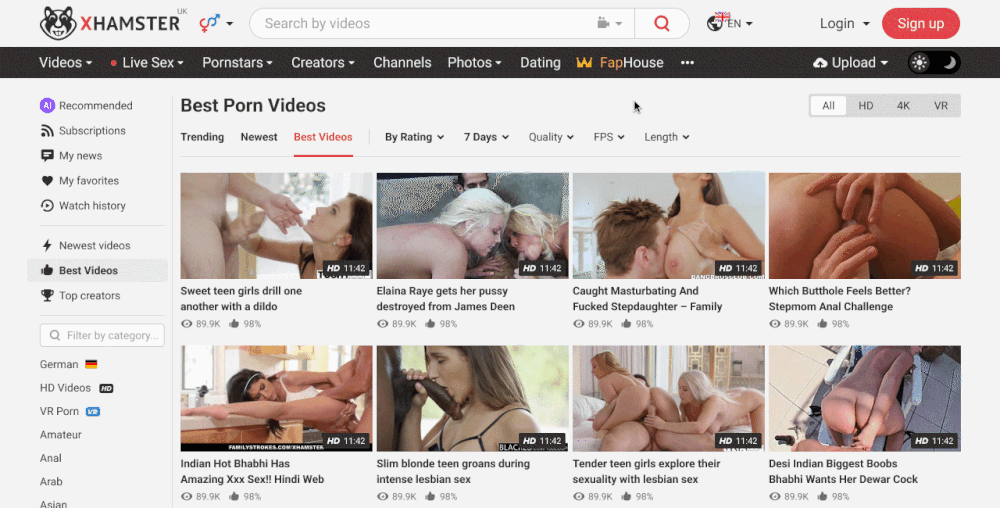 We'd love to hear back from you regarding this feature. Are you using any filters while searching?
XXX,
xHamster